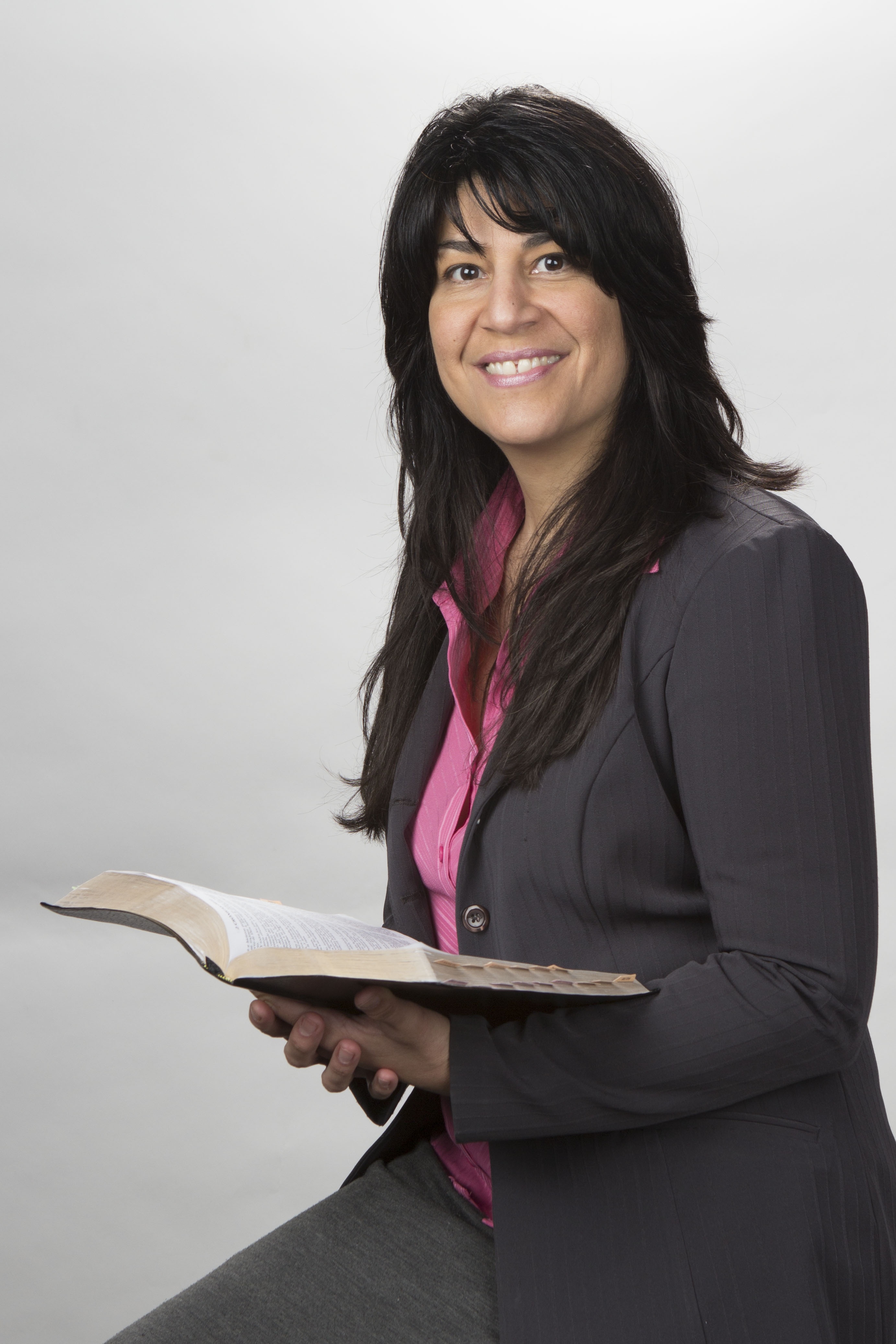 Maria Lopez is a Wisconsinite and loves sharing and inspiring others how to move forward growing strong in the Lord, while cultivating an intimate relationship with Him. She is 7th of 9 siblings and has truly grown to love the Lord through the years. She enjoys designing and writing encouragement books of various kinds to impact the reader with God's creation interweaved with His life-transforming Word. Her focus in doing so is to empower and equip others to live out God's amazing plan and purpose for their lives and to share it with others.
She believes the Lord has given her many gifts and desires to use them to bring honor and glory to Him by inspiring others to discover their gifts to become the blessing someone needs, and glorify God through it all.
For more information about Maria Lopez and the various workshops and services she offers please contact her directly at maria@mariasgift.net.

It has been said it takes 21 days to break a habit. Whether or not that is true 'Whatever You Say, I Love You More...' will give you 21 days of greater insight into how much God loves you and through His love, inspire you to draw from His unmeasurable and unending love.
Many times we think we need to do some act or deed for God to love us when in fact He loves you the most He is capable of right at this moment and always will. When you discover, accept, and joy in His profound love for you, nothing will get in the way of fulfilling His plan and your amazing purpose!
Learn to thrive in your life as you connect daily with the greatest source of love. A love which clearly reveals...
Whatever you say,
God loves you so much more!
(4x6 book/48 pages)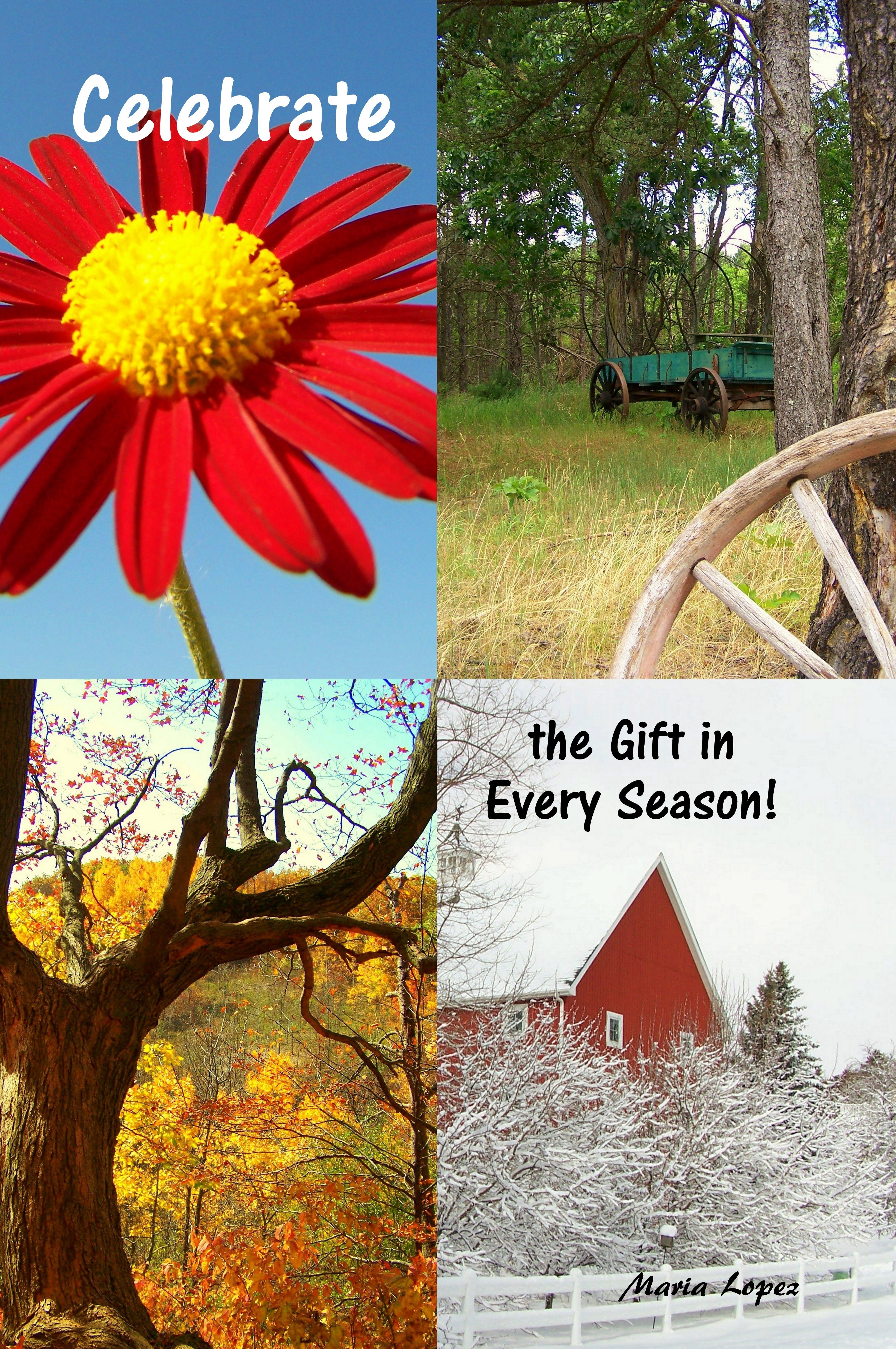 'Celebrate the Gift in Every Season!' is a devotional and journal in one. It's to bring hope, inspire, and encourage you to experience the gift every season in life offers. There is always a reason for the season!
In this book I share inspirational Bible verses, thoughts, and quotes that will ENCOURAGE AND INSPIRE you to see beyond the challenge you are facing, and let God enable you to live beyond what you ever thought possible.

Learn to trust God in every season as you discover the gift of the season you are in.
(ALL BOOKS ARE AVAILABLE IN OUR ONLINE-SHOP)

'Masterpiece in Progress...' Discovering your God-given gifts to live life to its fullest! (Currently unavailable until fall of 2019) (Same book - available in two different covers)
MASTERPIECE IN PROGRESS… is to inspire you to plant, grow and bloom as you discover and uncover your spiritual gifts and use them courageously through the unceasing power of God! Do you know what your gifts are? Do you know what skills and talents have been given to you by God to carry out your purpose? God desires for you to know them, and be known by them, because it's through your gifts that enable you to fulfill God's amazing plan and purpose for your life! Too often Christians do not understand the most precious gifts given to them and as a result continue to live their Christianity in their own limited wisdom and strength. They tire out in the journey and never reach a point in their lives of true success because it was never of God to begin with. Learn to adventure with Him through the pages of the Bible remembering, "You are His workmanship, created in Christ Jesus" – to live out the Masterpiece inside of you!
'Fear Nothing and Live the Extraordinary' is intended to help you see your privilege and responsibility as a Christian, to live up to your calling, and fulfill God's extraordinary plan for your life. "Call to Me, and I will answer you, and show you great and mighty things, which you do not know." Jeremiah 33:3
Read more here... (¡En Español tambien! Haz clic aquí)
'To a Very Special Woman' is a book to say Thank You to the special women in your life. It's blessing those who have blessed you countless times with their strength, faith, and words of encouragement to help get you through difficult times in your life and who have also shared in your joys. In this 48 page book I share encouragement through various prayers and promises found in the Bible. Every prayer and promise is interwoven with beautiful and original photography that I have been able to capture in nature to visibly see and share an All-loving and All-powerful God through His hand of creation.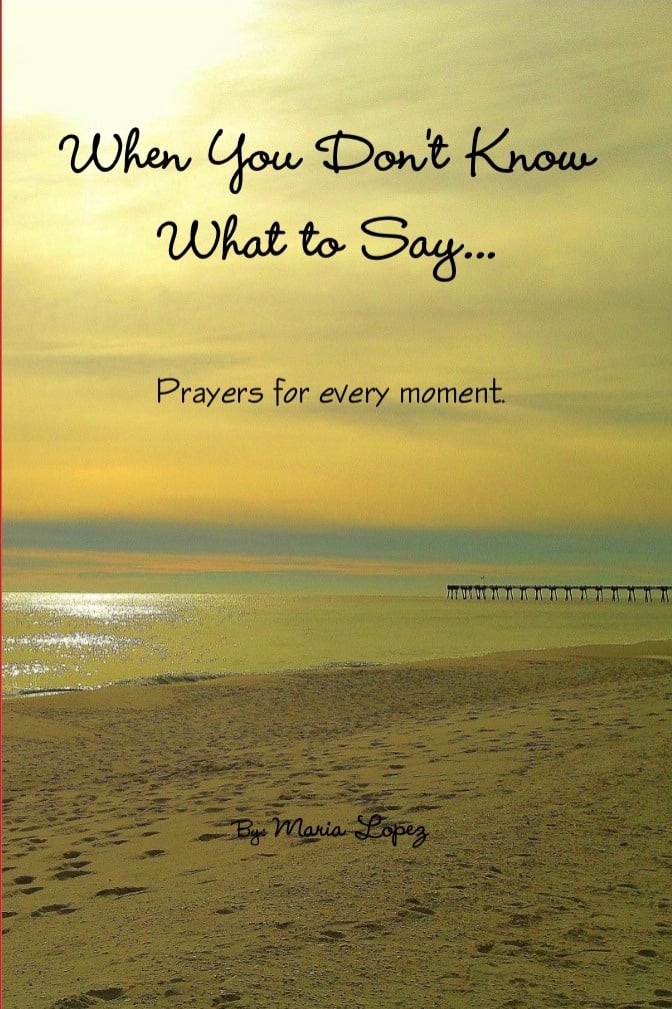 'When You Don't Know What to Say….' is a book to bring encouragement and comfort to the believer through sharing various prayers found in the Bible.
When comfort or spiritual encouragement is needed the best place to go is to the Bible. Through the Bible, God Himself will comfort us in ways no one else is able to or no other book can.
In 2 Corinthians 1:3-4 it says, "Blessed be the God and Father of our Lord Jesus Christ, the Father of mercies and of all comfort, who comforts us in all our tribulation that we may be able to comfort those who are in any trouble, with the comfort with which we ourselves are comforted by God."
By whatever means this book made it into your hands, know that it's because your life is one-of-a-kind and matters greatly to God. He has a plan for your life since the day you were born. He wants you to fully discover the gift your life was meant to become.
This book, containing many uplifting prayers, can be a source of strength and encouragement in your most difficult times.
Every prayer is interwoven with beautiful and original photography that I have been able to capture in nature to visibly see and share an All-loving and All-powerful God through His hand of creation. ($15 plus tax and mailing cost)